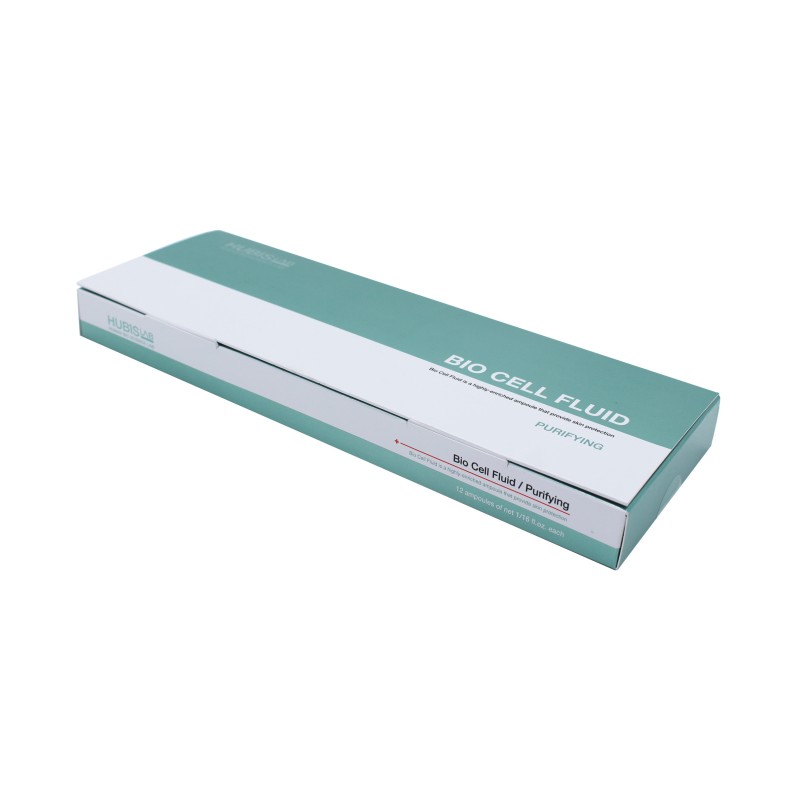  
HUBISLAB Bio Cell Purifying Fluid, 12x2 ml
Cleansing fluid protects the skin from bacterial proliferation and improves the condition of the skin.
Strengthens the skin's protective function, reduces excess sebum production, prevents skin dehydration and aging processes, and improves the skin's moisture level. The tea tree extract in the composition brightens and smoothes the skin.
Active Ingredients:
Tea Tree Extract. Reduces excessive sebum secretion. Tea tree is the most representative natural alcohol. It also helps shrink pores and has antimicrobial and antifungal properties;
ChamaecyparisObtusa Leaf Extract. Removes or deactivates harmful substances from damaging the skin and improves skin health by forming a stronger skin immune system;
Houttuynia Cordata Extract. Brightens and clarifies the skin. Removes sebum and reduces the appearance of pores for smooth skin texture. Calms irritated skin, prevents blemishes, and nurtures the skin back to health;
Allantoin. An effective skin soothing compound that heals damaged skin cells and promotes new tissue growth. Ideal for acne prone and sensitive skin types;
How to use: Apply an adequate amount after toning.
Presentation: 12x2 ml
HUBISLAB, Korea
3 other products in the same category:
Reference: BC-01-1
Moisturizing fluid balances the skin's pH level and protects it from drying out.
Reference: BC-04-1
Protects and can help reduce fine lines and wrinkles.
Reference: BC-03-1
Brightening fluid helps even out skin tone, prevents pigmentation, and enhances protection against free radicals.