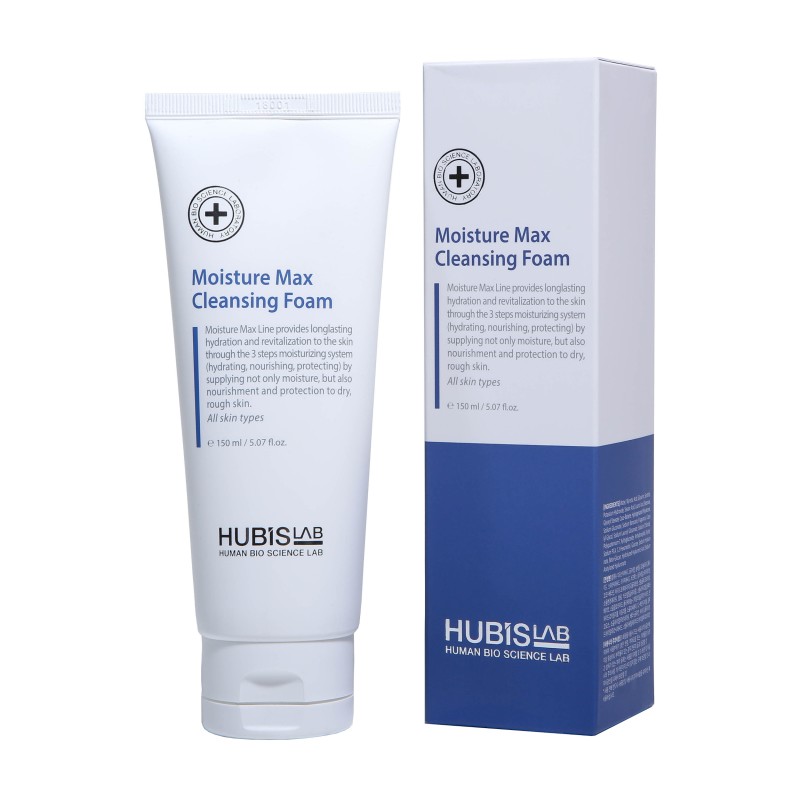  
HUBISLAB Moisture Max Cleansing Foam, 150 ml
Extra moisturizing cleansing foam. Rich, fine bubbles not only gently clean dirt from the surface of the skin, but also the pores. Protects the skin from drying out, retains the necessary moisture.
Rich, fine bubbles gently clean skin impurities not only the surface, but also the pores without irritation and prevents dryness while maintaining essential moisture, creating a smooth skin texture.
3 types of hyaluronic acids, patented ingredient AQUAXYL, and sodium PCA help protect and soothe the skin.
Active Ingredients: Hyalo Matrix, AQUAXYL, Sodium PCA.
How to use: Dampen the face, take an appropriate amount of the product and lather with water. Gently massage in circular motions and rinse with lukewarm water.
After cleansing, use this product to clean and wash away remaining waste.
Presentation: 150 ml
HUBISLAB, Korea
3 other products in the same category:
Reference: MM-02-1
Strengthening the skin moisture by using NMF (Natural Moisturizing Factors).
Reference: MM-03-1
Moisturizer which absorb quickly without any sticky feelings and becoming more moisturized over time.
Reference: MM-04-1
Fast and powerful moisturizing supply helps remove skin irritation quickly and provides a glossy moisturizing film that keeps skin moisturized for a long time.