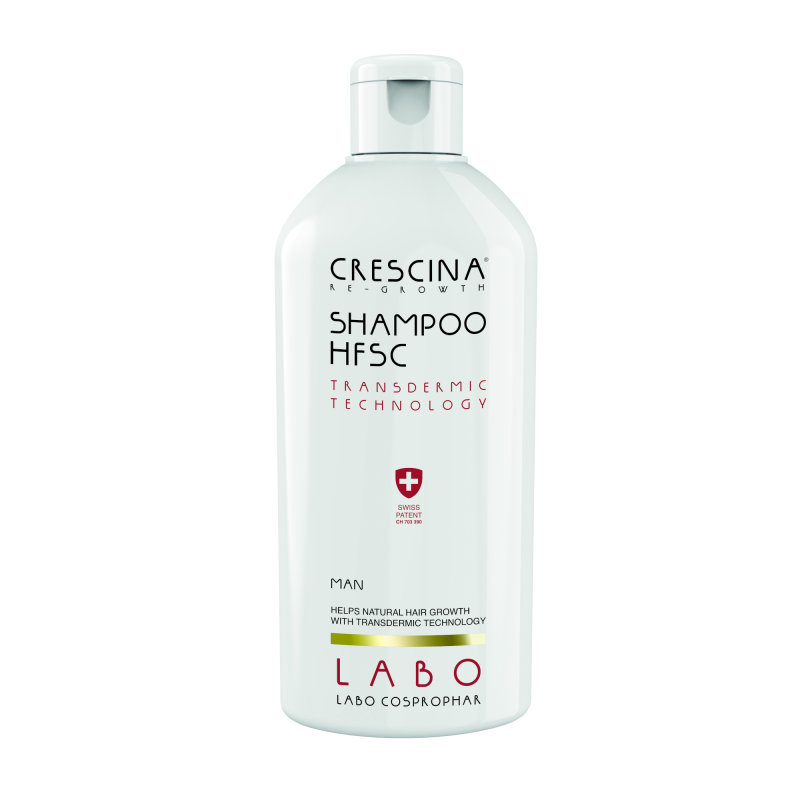  
CRESCINA TRANSDERMIC HFSC RE-GROWTH SHAMPOO for Man, 200 ml
Special shampoo for thinning hair that promotes physiological hair regrowth.
Crescina Transdermic HFSC Shampoo is a specific cleanser for thinning hair formulated on Crescina Re-Growth HFSC active ingredients (Cysteine, Lysine, Glycoprotein, Stem-Engine) and enriched with 3 Enhancers (Pentylene, Decylene and Caprylyl Glycol), which improve the action of the active substances. Its cleansing formulation represents the ideal complement of Crescina Transdermic HFSC treatments in vials for topical use. Available in two specific formulations for Man and Woman.
Specific formulation for Man.
Specific cleanser for thinning hair;
Supports the action of Crescina vials;
Counteracts the thinning hair;
How to Use: Spread it on wet hair. Massage until forming a soft and compact foam. Leave it on for 2-3 minutes. Rinse thoroughly. In case of contact with the eyes, wash with plenty of water. For external use only.
Presentation: 200 ml
Labo Cosprophar AG, Switzerland.
Reference: 8051417811231
Preserves cell longevity, fights against ageing and promotes the physiological hair growth.
Reference: 8051417818230
Helps the physiological hair growth and helps stop the hair-loss.
7 other products in the same category: