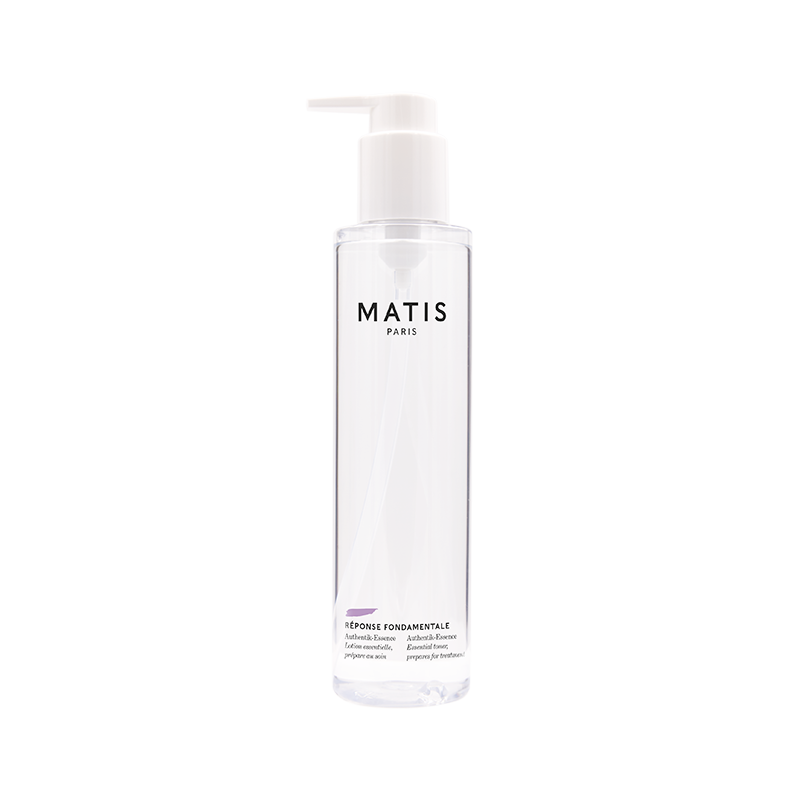  
MATIS AUTHENTIK-ESSENCE, 200 ml
Essential toner, prepares for treatment. This beauty essence removes every last trace of make-up and primes all skin types to receive other products by MATIS.
Its targeted formula ensures everyday micro-exfoliation thanks to MATIS' priming complex (containing lactic acid). Astringent Damask rose floral water and the Natural Moisturizing Factors (NMFs) quench the epidermis. Skin is clear, supple and perfectly primed.
Preparative complex: This complex, composed of lactic acid, sodium lactate, urea, serine and sodium chloride, helps the epidermis to retain water and to regain its water balance.
Damask rose floral water: This floral water, antioxidant, helps the skin to protect itself from free radicals. Ideal for delicate skin, it purifies, refreshes and softens.
How To Use: Apply morning and evening with a cotton pad.
Presentation: 200 ml
Made in France
Reference: A0410021
Essential make-up remover milk. This voluptuous milk gently removes make-up.
Price
€22.46
Regular price
€24.95
 In stock
Reference: A0410111
Dual-phase mask, hydrating, nourishing. This essential mask is the perfect secret weapon for all dehydrated and undernourished skin types.
Price
€35.99
Regular price
€39.99
 In stock
16 other products in the same category: