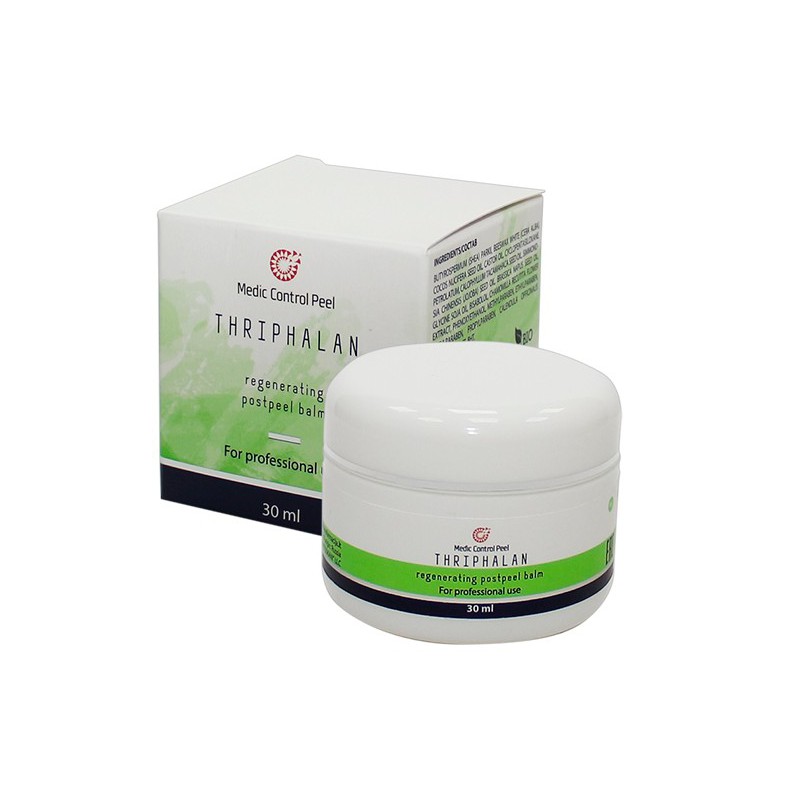  
THRIPHALAN BALM, 30 ml
Reparative anti-inflammatory balsam for damaged skin.
Particularly effective on dry skin, but suitable for any type. TRIPHALAN BALM quickly replenishes moisture in the skin, also restoring its lipid barrier and texture of damaged skin. Strengthens capillaries, has immuno-stimulating and anti-inflammatory properties, stimulates cell growth and collagen synthesis.
For routine care, apply balm daily, or as needed. TRIPHALAN BALM can be used immediately after a chemical peel, microdembrasion, or laser treatments.
Active Ingredients: Coconut and rapeseed oil, shea butter, essential oil of jasmine.
Presentation: Jar 30 ml
Made in Russia, Martinex